Margaret was proud to be a part of a very special weekend of performances to benefit The Susan G. Komen Breast Cancer Association. Produced by ModernEyes Theatre Company, "There Was a Little Girl..." was a collection of short pieces by both new and established authors, a combination of prose, poetry and song. Margaret Curry, Beth Ann Leone, Erin Gorski, Adriana Maldonado, Jacqueline Raposo and Amie Sanborn made up this powerhouse cast. Johanna Bon and Erika Villalba shared the direction of these pieces, with original music composed by Ruark Downey.

WHERE: The Wilton Playshop in Wilton, CT. WHEN: Saturday, September 30th and Sunday, October 1st
To the Wilton Playshop site To the BC 3day site
---
August 2006
HOW I LIVE WITH TERROR by Deborah S. Greenhut A woman emerges from the subterranean depths of the PATH train only to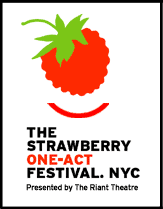 be confronted with the presence of pirates.
THE STRAWBERRY ONE-ACT FESTIVAL
CAST YOUR VOTE FOR THE BEST PLAY, DIRECTOR & ACTOR!"It's like the American Idol for Playwrights."
- New York Daily News
Series D
Sat, August 5th & Sun, August 6th at 5pm
The Producers Club II Theatre
,
616 9th Avenue, NYC, Bet 43rd & 44th Street
Tickets:
$15
Reservations: 646-623-3488
or
www.therianttheatre.com
Seating is Limited. Reservations suggested.
The Finals -
$25 (Price includes reception after the show.)
The Award Ceremony & Performance At The Leonard Nimoy Thalia Theatre At Symphony Space,
2537 Broadway at 95th Street
Monday, August 28th at 7pm
Tickets:
$35.00
---
May 2006
Margaret performs at the 2006 Andy Anselmo Achievement Awards Annual Gala: the 9th annual benefit performance!

Sharing the stage with honorees and award winners past and present such as Carol Channing, Licia Albanese, Eric Comstock, Christopher Temporelli, Thos Shipley, Barbara Fasano, Wendy Russell, Jerome Hardemann Harman, Lisa Anselmo, Andy Anselmo, Caroline Jones, and Tess Druckenmiller.

Monday, May 15, 2006 at the Hudson Theater

Included in the ceremony will be a special performance by Leslie Uggams, and a tribute to Philip A. Campanella, inaugurating a scholarship fund in his name. See the press release about the event: http://www.singersforum.org/pressrelease_aa06.html

---
February 21, 2006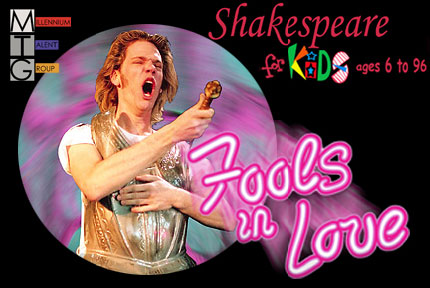 Fellow FOOLS IN LOVE
castmate Melanie Bell has asked Amie Sanborn and I to sing a number with her at the following beneift:
An Evening of Cabaret to benefit Red Metal Mailbox's upcoming production of OLD TRICKS presented by the Chocolate Factory Theater, May 2006 Tuesday, February 21, 2006; 7-11 PM At chashama @ 217, located at 217 East 42nd Street (btw 2nd & 3rd Ave.)
The evening will feature the song stylings of Desiree Burch,
Rosie McDavis (aka Becky Yamamoto), Kyle Jarrow, Matthew Kinney, Melanie Bell, and Keith Butler among others, as well as chances to win fabulous prizes and the return of the infamous Red Metal Martini.
Tickets: $25 for admission + 1 drink $50 for admission + open bar + reserved seating Tickets can be purchased at the door, but reservations are strongly encouraged. To make a reservation, please email This email address is being protected from spambots. You need JavaScript enabled to view it.. This e-mail address is being protected from spambots, you need JavaScript enabled to view it
---
16 month run as Titania! From Off-Off Broadway to MET to BAM's Harvey Theatre!
As seen in The New York Times, The Village Voice, TimeOut New York, The Daily News, The New York Post.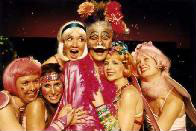 With Margaret Curry as Titania and Doo Wopper.
Off-Broadway at Manhattan Ensemble Theatre 55 Mercer Street (Broome and Grand) Telecharge: 212-239-6200
www.ShakespeareKids.com
SHOW SCHEDULE FOR FOOLS IN LOVE
Fridays @ 7:30/ Saturdays @ 8pm / Sundays @ 1
Special Performances at Brooklyn Academy of Music (BAM)'s Harvey Theatre April 1 & 2nd, 2006!!