Margaret Curry
"A fine cabaret artist and ...she is already exceptional."
-Theatremania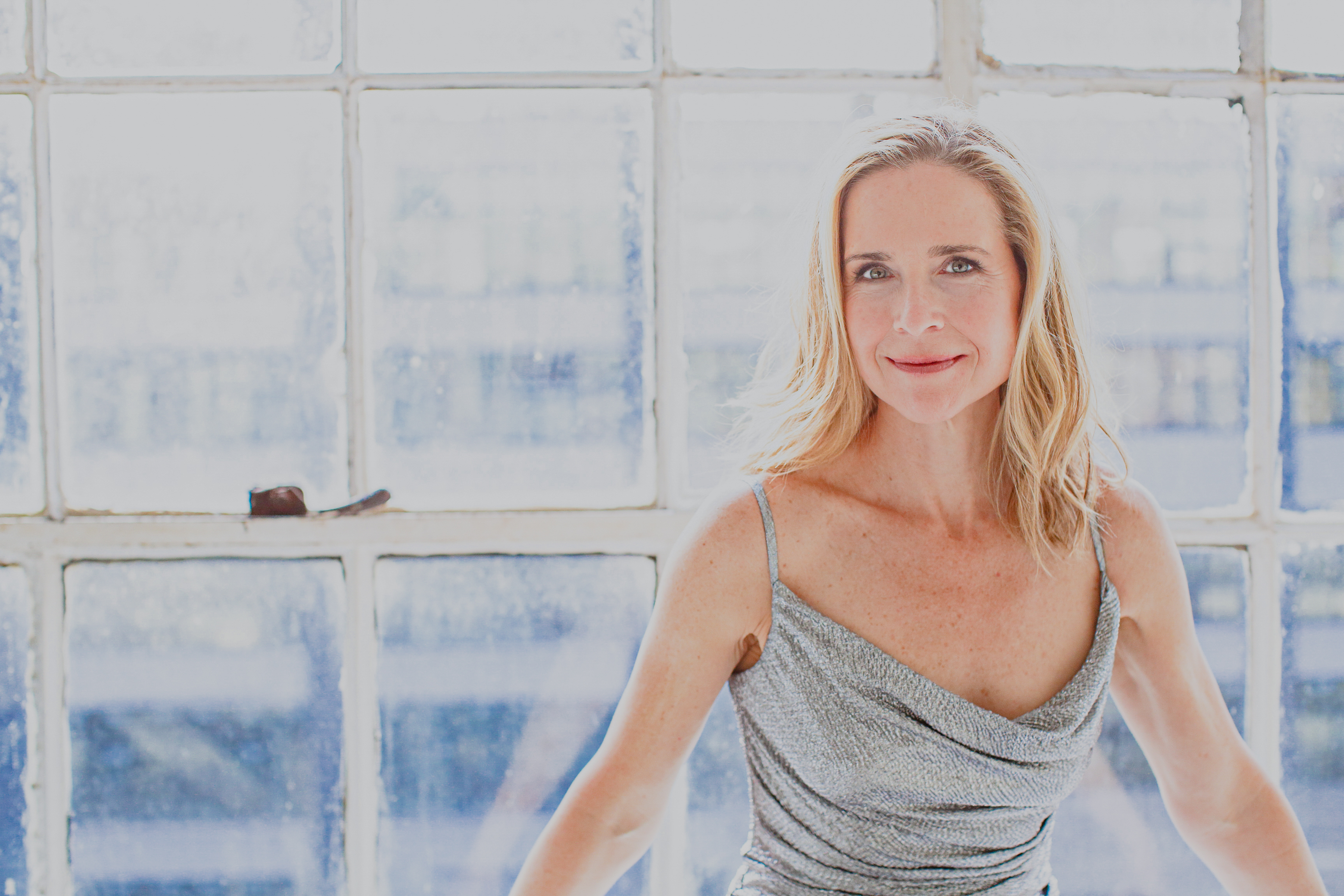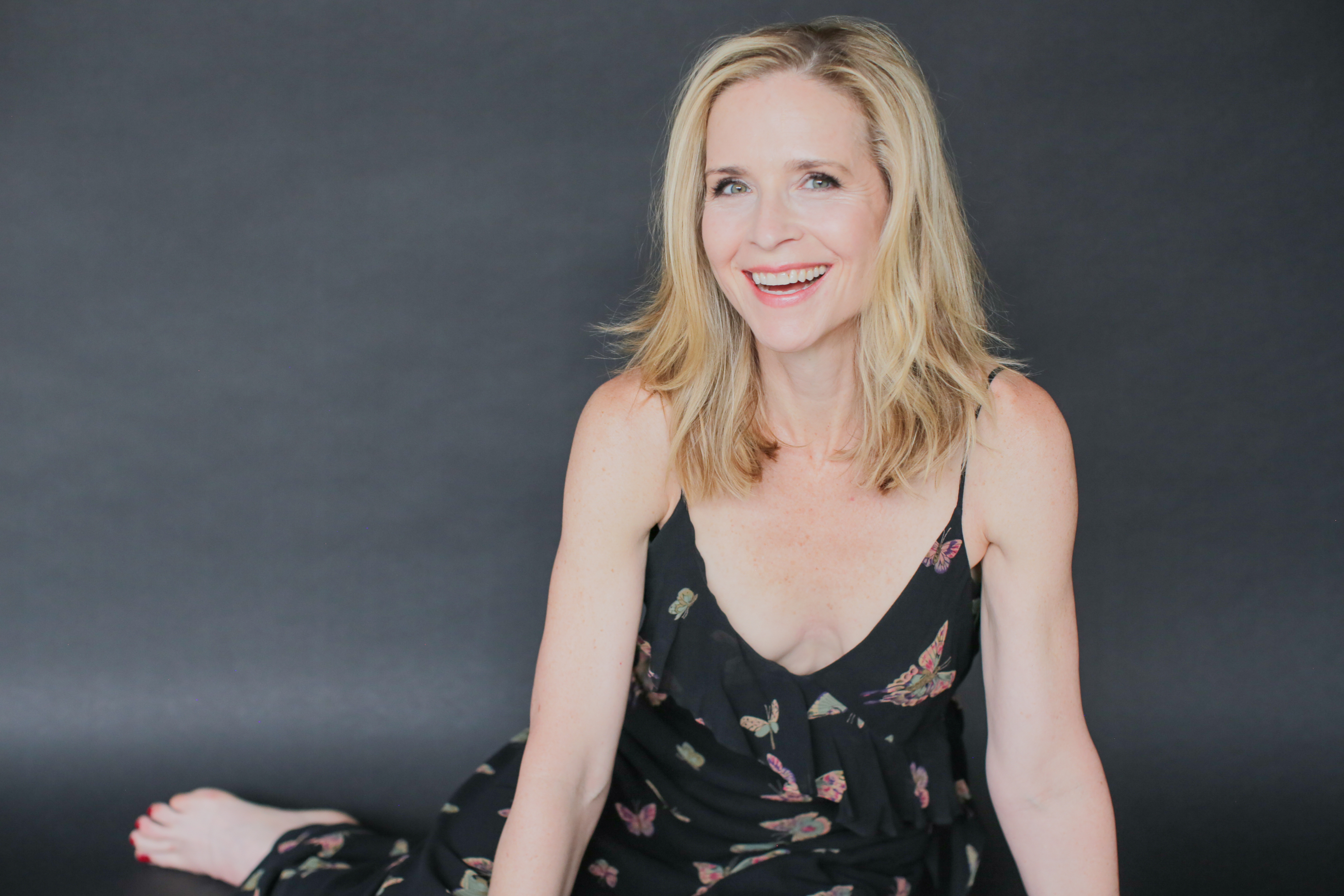 THE SPACE IN-BETWEEN:
Holding herself to no definitive conclusions, singer/actress Margaret Curry explores, stimulates and delights in, with both joy and courage, the spaces in-between. The universe between the present and the future, the bad and the good, the hope and what's-to-come. Through both song and story, Curry unwraps it all with music, lyrics and distinctive rhythms. From compositions by Johnny Mercer and Yip Harburg all the way to Chaka Khan, Roy Orbison and Jimmy Webb she tells her story (and some of ours) with the musical aid of Award-winning arranger Gregory Toroian at the piano, Skip Ward on bass and David Silliman on the drums. Newer-than-not to the cabaret stage, Theatermania said she is a "fine cabaret artist and ...she is already exceptional." Directed by Lina Koutrakos. Sound & Lighting Design: JP Perreaux.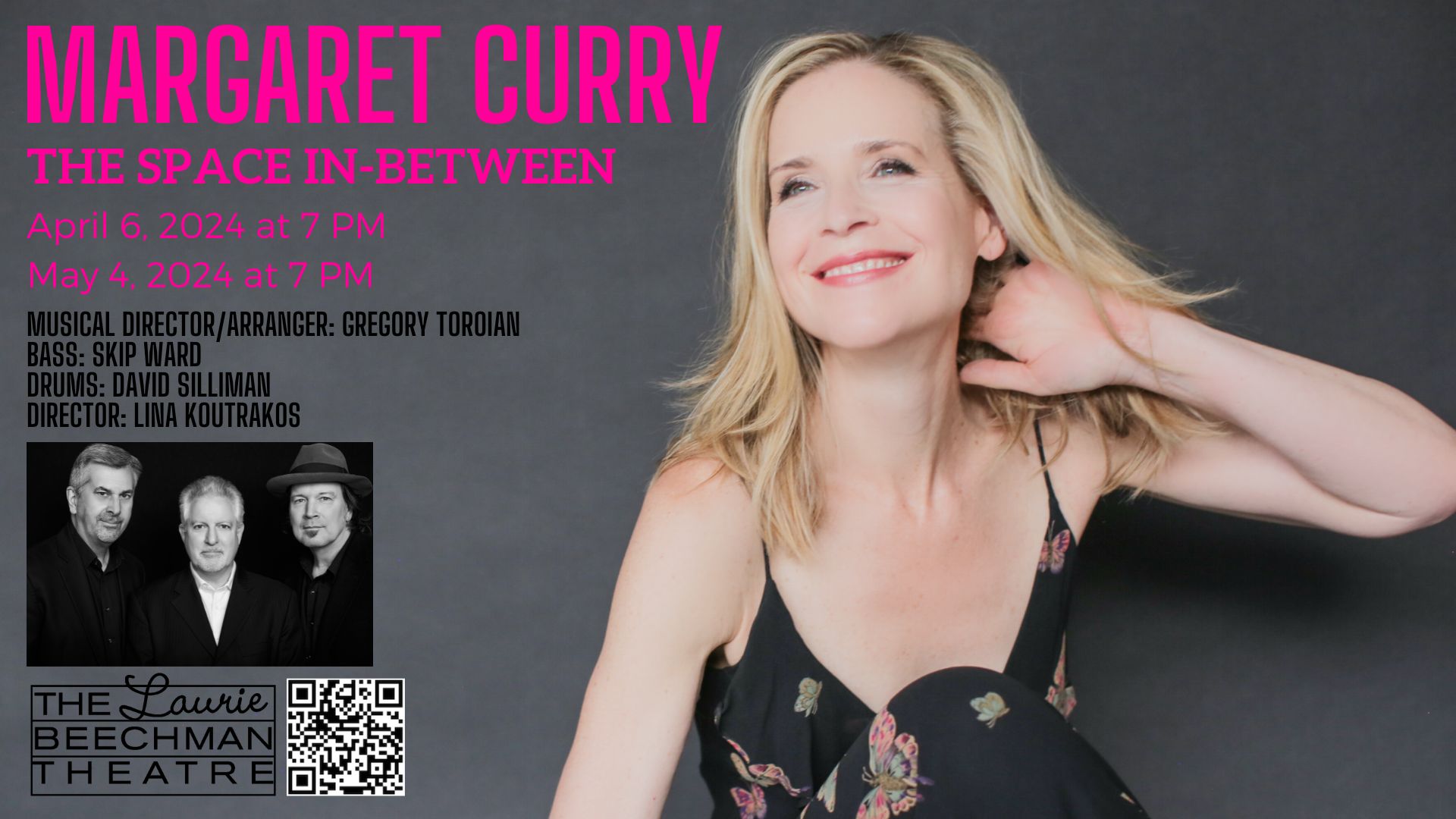 Photo of Margaret: Caroline White
Saturdays, April 6th and May 4th, 2024 at 7 PM
Laurie Beechman Theatre at The West Bank Café
Address: 407 W. 42nd Street, NYC 10036
Seating begins at 6 PM/Full Dinner Menu Available
Tickets info to come in 2024!
Direction: Lina Koutrakos
Sound & Lighting Design: JP Perreaux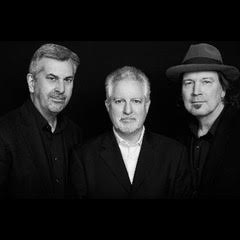 The Gregory Toroian Trio, From Left
David Silliman: Drums
Gregory Toroian: Musical Director, Arrangements, Piano
Skip Ward: Bass


Trio Photo by Helane Blumfield
MINI BIO:
A Houston, Texas native, Curry has built a solid reputation as an award-winning actress, producer, director, and singer. On screen, she gained attention starring as the uptight, deep-in-grief Lily in the heartfelt feature film Starfish, and shined as the cutthroat, out-for-justice Attorney Andrews in the action feature film, Diamond Ruff, directed by Alec Asten and produced by Young! Studios. Curry has extensive training and experience on stage, including over 300 performances as Titania in the Off-Broadway hit Fools in Love, The Musical and two Equity National tours playing Karin in the musical Church Basement Ladies. As a singer, Curry has shared the stage with such luminaries as Leslie Uggams, Carol Channing, Billy Stritch, Amanda Green and Ann Hampton Callaway. She has appeared as a soloist or featured performer at the Kaplan Auditorium at Lincoln Center, the Allen Room at Jazz at Lincoln Center, The Hudson Guild Theatre and many of NYC's hottest nightclubs and cabaret venues.
Margaret's solo show "The Space In-Between" marks her return to the cabaret stage, where she is thrilled to be creating, once again, intimate theatrical experiences through music and text together with amazing collaborators – the musicians, songwriters, director, sound and light technicians and, always, the audiences.
Most recently, Curry delivers a dose of comical skepticism as the pesky family friend, Susan Baker, in the new holiday feature film, MERRY GOOD ENOUGH. The comedy-drama is set for a North American TVOD release beginning December 19th on all major streaming platforms (Apple/Amazon/Dish) from Byron Allen's Freestyle Digital Media. Written by Caroline Keene, who co-directs with director of photography Dan Kennedy, MERRY GOOD ENOUGH has already proven to be a fan-favorite after making its North American premiere in October on the festival circuit at the prestigious New Hampshire Film Festival where it took home top prize, Best NH Narrative Feature.
She's appeared in 13 national and regional commercials, including Carnival Cruises, Spike TV, Jello Mousse and Cuisinart. Favorite directing credits include directing, co-writing and -producing the one-woman short play "An Evening with Eva: Waiting for Adolf," starring Maxine Muster, as well as directing the US premier of Brian Eley's "Some Things are Just Too Big for Numbers" starring actress Nina Lainville.
Up next, Curry is co-writing, co-starring and co-producing an original web series. And coming in February 2024, Curry is producing and starring in the New York City production of two Langford Wilson one acts, to be performed at The Flea Theatre in Tribeca, NYC, directed by Mark Cirnigliaro.
For more about MARGARET CURRY visit: MargaretCurry.com
Instagram: @margaretacurry / FB: /TheActressMargaretCurry / X (Twitter): @MargaretCurry
THE SONGWRITERS Rube Bloom, Johnny Mercer, Patrick Simmons, David "Hawk" Wolinski, Irving Berlin, E. Y. Harburg, Harold Arlen, Jimmy Webb, Roy Orbison, Joe Melson, William Bolcom, David Lee (Dave) Frishberg, Michele Brourman, Susan Werner, Ronald Isley, Rupert Isley, O'Kelly Isley, Isaac Hayes, Harry Elston, Philemon Hou, Natasha Bedingfield, Danielle Brisebois, Wayne Rodrigues
GREGORY TOROIAN Gregory Toroian is a musical director, arranger, jazz pianist, singer-songwriter, and educator. He has been featured in Cabaret Scenes magazine and was the 2020 Bistro Award winner for Outstanding Collaboration with Sue Matsuki, with whom he also won the MAC award for Best Duo Production. In addition to working with such artists as Tony Bennett, Jon Hendricks, Cab Calloway, Donna Summer, Melissa Errico, Marilyn Maye, Karen Mason, and Jane Olivor, he has appeared in almost every jazz club and cabaret (major and minor) in New York. He has toured with principal dancers from the New York City Ballet and has made numerous radio and television appearances including the Today Show and Maury Povich. His recording work as a pianist, arranger, and producer, includes CDs of Leslee Warren, Suzanna Ross, Sue Matsuki, and Nancy Stearns. Gregory's vocal arrangements have been featured on a series of albums in the US and Japan, by the vocal group String of Pearls. As an educator, Gregory coaches singers both privately and in a variety of group workshops (Jazz, Phrasing, Piano/Bass/Drums, Rhythm, Vocal Harmony, and more).
SKIP WARD Grammy Award Winning Bassist, Guitarist, Ukulele-ist (is that a word), Lap Steel, Tuba, Penny Whistle and Teacher... can also get around on piano, and sings background vox. Skip is a classically-trained jazz musician with a penchant for rock n' roll. And fusion, blues and bluegrass. He plays four, five and six string electric and acoustic fretted and fretless basses, and has a special love for the upright. He has studied with Anthony Knight of the Cleveland Orchestra and Frank DiLaberto of the Chicago Symphony Orchestra, as well as the great Jaco Pastorius. Artists he has played/recorded with include: Steve Martin, Rosanne Cash, John McEuen (Nitty Gritty Dirt Band), Phoebe Snow, Marc Cohn, Paul Simon, Cyndi Lauper, Cassandra Wilson, Melissa Manchester, Glenn Miller Orchestra, Akron Symphony and many, many more. You may have seen him on David Letterman, SNL or the The Ellen Degeneres Show. You'll hear Skip on many soundtracks, and he has been on national tour with a number of major theatrical productions. He also has lots of experience writing (he's a member of BMI) and playing advertising jingles, and plays regularly in Ireland.
DAVID SILLIMAN Drummer and percussionist David Silliman's middle name should be versatility. Whether accompanying song stylists such as Mariah Carey, Cassandra Wilson, and Blossom Dearie or playing with Colombian Harpist Edmar Castaneda, David's exciting rhythmic energies add color and mood to any musical performance. He's also comfortable playing in the pit of a Broadway show or with the New Jersey Symphony. With over 20 years of experience, David's first studies were in the Classical field, studying snare drum, xylophone and timpani. Later studies exposed him to Jazz, Latin Jazz, Brazilian and Funk music. Hearing music with a drummer and a percussionist made a strong impression on his playing. Trying to recreate that sound and "feel" with just one person has become a lifetime passion. David's unique setup allow him to move seamlessly from the Cajon, to Drum Set and all the percussive "toys" in-between, creating the rhythmic sound and energy of two or three percussionists. Highlights of David's past work: concert tours with Al DiMeola, Cassandra Wilson, and Leslie Uggams. He's performed with Aretha Franklin and is featured in the VH1 Divas 2001 concert.
LINA KOUTRAKOS As a performer, Lina has won 10 MAC Awards and countless other accolades and awards. As a director, her shows have won over 20 MAC Awards and several Bistro Awards. In 2019, Lina received the National Honoree award by the Chicago Cabaret Professionals. Lina has been called "A Walking Master Class." With exceptional talent all over the U.S., her workshops continue to build connections between singers and clubs across the miles.
Click here to listen to: "Too Late Now" on Soundcloud
Click here to listen to: "Hey There" on Soundcloud
Click here to listen to: "I Remember You" on Soundcloud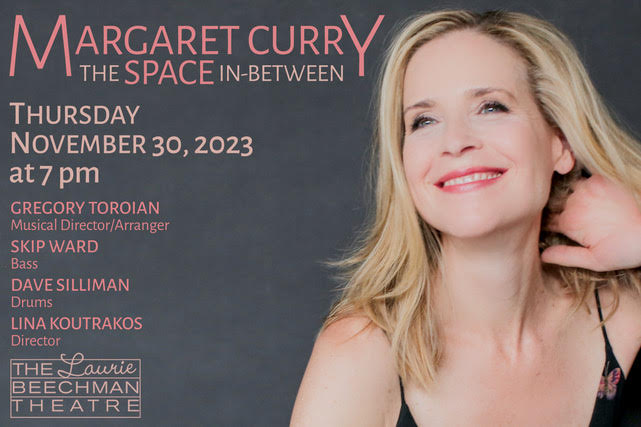 Postcard Design: Frank Dain/Bart Art Design@2023 Photos of Margaret: Caroline White
Solo Cabaret Debut "in the meanwhile…"
Reviews:
stunning debut show. Scratch that... it was a stunning show.
Roy Sander, critic
The poignant quality in Margaret Curry's voice was perfect for her moving rendition of
the Ellington/Mills/Kurtz standard, "In a Sentimental Mood."
Peter Leavy, Cabaret Scenes

Very talented…Curry excels on a tender "Birmingham" (Tyson/McTaggart/O'Brien).
John Hoglund, Bistro Bits

A Fascinating Cabaret Debut
Barbara & Scott Siegel