I am thrilled to announce that I will be playing the lead in the independent feature film
GOOD GRIEF AKA STARFISH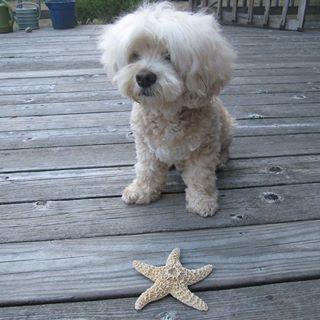 written and directed by:
This is a female driven independent film about grief, healing, family, love,
and the strong connection between dogs and humans.
Lily, a 50 year old artist and librarian, grieving the recent death of her rescue dog and her father three years earlier,
receives a call from her estranged sister asking her to watch Chloe,
her 14 year old niece. The sister won't say why.
This sets in motion a turn of events and the stirring up of many emotions that require Lily to open her heart and re-engage with life. With humor and poignancy, this universal story is told against a backdrop of water, plants and animals, which highlights the interconnected aspects of loss, healing and the cycle of life.
Also starring: Sophia Colon (Chloe), Linnette Roe (Eva), Christopher McAllister (Harry), and Pascal Yen-Pfister (Fig).
Caroline Mariko Stucky, Director of Photography
Natalie Kyoko Allante, Production Coordinator
Alia Azamat, PR Manager / PA
José Venutolo, Gaffer / Editing Consultant
I deeply connected to the subjects explored in this film from the moment I read the first sides. I am drawn to the ordinary heroes, the overlooked or unseen, the underdog, the quiet moments that can hold such huge movement. "Good Grief" contains issues that are near and dear to me and deeply relevant to my life and handles them with such wonderful humor and poignancy. It also offers me the opportunity to explore the lead role in a film written and directed by a woman, with a female DP, starring not one but two women in midlife in a story that does not revolve around finding a man to be happy…and it contains the deep love people can hold for animals. What more could I ask for?
You too can be a part of this wonderful film. You can donate through the FB page or the website:

https://www.facebook.com/starfishfilms2016/
http://starfishfilms.strikingly.com

All proceeds go directly to the making of this ultra low-budget indie.