Actress.Singer.Storyteller
AEA & SAG-AFTRA
---
I play the lead role of Lily in Shira Levin's beautifully written independent feature film, STARFISH, recently chosen for its first film festival!
"Starfish" Screening at Chain NYC Film Festival
See the trailer here: https://vimeo.com/280961651
Chain NYC Film Festival, on Wednesday, August 15th, 2018 at 4 PM in NYC. I am so excited to finally begin to share this film with people.
Chain Theatre
312 W. 36th St
4th Floor
New York, NY 10018
(Between 8th and 9th)
BY SUBWAY: A/C/E, 1/2/3 to 34th Street Penn Station - N/R/Q/W and 7 to 42nd Street Times Square - B/D/F/M to 34th Street Herald Square
Chain NYC Film Festival: Personal stories. Original ideas. New work. The mission of the Chain NYC Film Festival is to encourage the development of quality independent cinema in our burgeoning digital age. The Chain NYC Film Festival serves as a showcase to the NYC film community.
ALL TICKETS $10. You can get them here. 90 Min.
"Starfish" is a female driven story about grief, healing, friendship, family and the strong bond between dogs and humans. It's touching, funny and a tad romantic.

A film for viewers who like stories about people and relationships.

It's also a film for dog lovers and for anyone who has experienced loss.
Director: Shira Levin, Writer: Shira Levin, Producers: Shira Levin and James Kwei
With: Margaret Curry, Christopher L. McAllister, Pascal Yen-Pfister, Sophia Colon Roosevelt, Lois Markle
Like the Facebook page here to follow the journey of this film.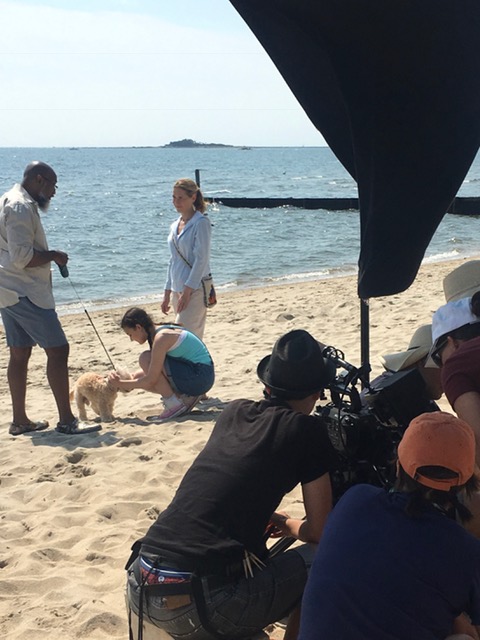 Here's a link to a great article on Shira in the Sept 2017 issue of Women Cinemakers:https://issuu.com/womencinemakers.review/docs/vol7

---
RECENT REVIEWS
---